WebBrowserBookmarksView is a new tool for Windows that allows you to view the details of all bookmarks stored in Chrome and Firefox Web browsers. For every bookmark, the following information is displayed: Title, URL, Folder Name, Folder Path, Position, Created Time, Modified Time (Only Firefox), ID, Guid, Web Browser, and Bookmarks File.
WebBrowserBookmarksView allows you to load the bookmarks list from your current running system (current logged in user or all user profiles), from remote computer on your network , and from external hard drive.
You can also search a bookmark using the 'Quick Filter' option, export the bookmarks list to csv/tab-delimited/html/xml file, copy the bookmarks to the clipboard and then paste them to Excel or other spreadsheet application, and open a Web site from your bookmark in your Smartphone by using QR Code.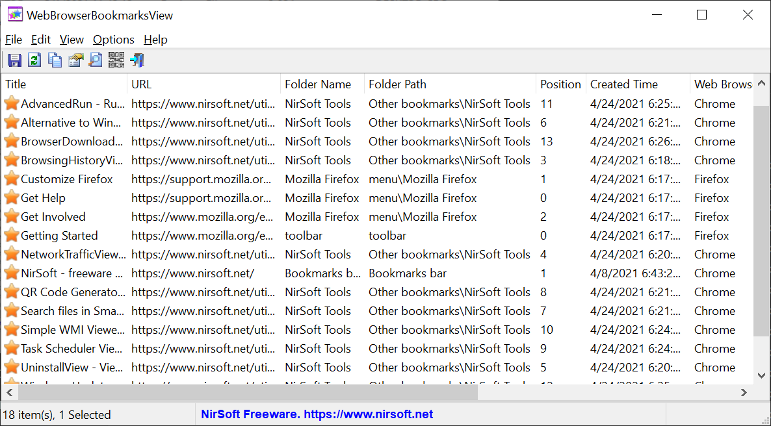 You can download the WebBrowserBookmarksView tool from this Web page.