The new version of OutlookAddressBookView tool (2.30) allows you to create vCard for one or more contacts in the address book of Outlook.
You can generate the vCard of your address book items in 3 different ways:
Copy the vCard text to the clipboard (Edit -> Copy As vCard)
Export the selected address book items to vCard file (File -> Save Selected Items , and from the file type combo-box choose 'vCard file')
Display the selected address book contact in QR Code (View -> Display QR Code), and then you can add this contact to your Smartphone with QR Code reader App.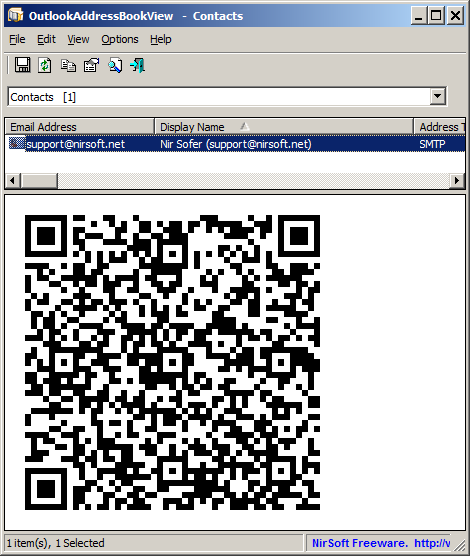 OutlookAddressBookView also allows to create your own template that is used to generate the vCard file (Options -> Edit vCard Template). This feature might be useful if you want to generate different version of vCard  or remove some of the fields.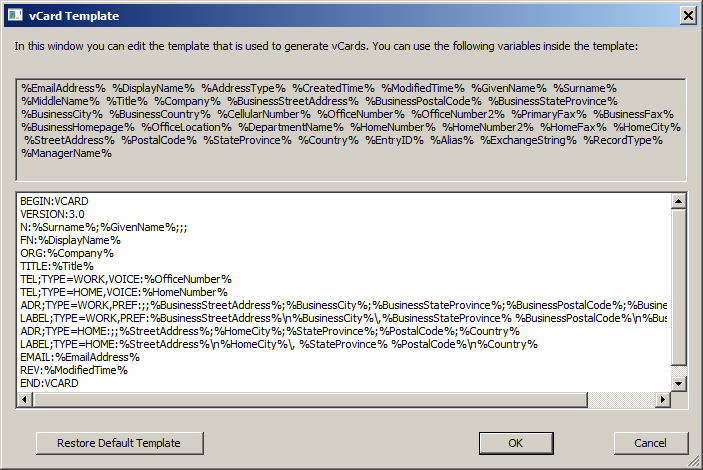 You can download the new version of OutlookAddressBookView  from this Web page.