InstalledAppView is a new tool that displays the list of Windows 10 apps installed on your system.  InstalledAppView displays the App name, App version, Registry Name, Registry Modified Time,  Install Folder,  Uninstall Command, and more.  You can view the installed apps on your local machine, on remote network computer , and on external disk plugged to your computer.
InstalledAppView also allows you to open the install folder in Windows Explorer, view the AppxManifest.xml and AppxBlockMap.xml files, uninstall apps, and more.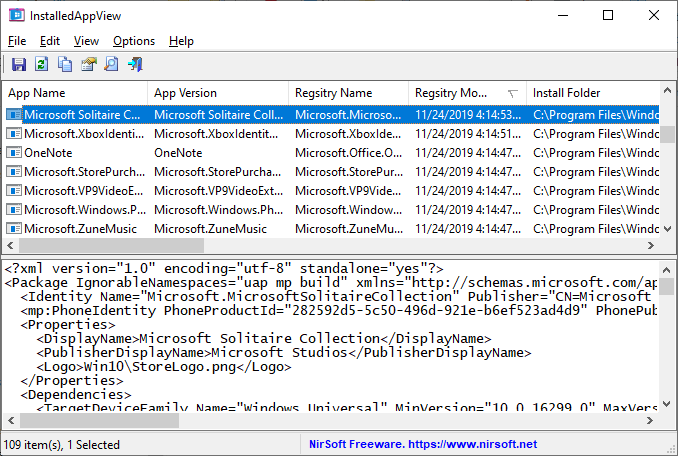 You can download this new tool from this Web page.