PropertySystemView is a new tool that allows you view and modify the properties of a file from GUI and command-line, using the property system of Windows operating system.
For example, you can use this tool to modify the 'Media Created' timestamp stored in .mp4 and .mov  files , 'Date Taken' stored inside .jpg files,  'Content Created' and 'Date Last Saved' values stored in Microsoft Office files (Word and Excel), Title, Authors, Comments, Tags, 'Last Saved By', and many other properties…
PropertySystemView also allows you to set properties of Windows. For example, you can set the System.AppUserModel.ID property of a window in order to disable the taskbar grouping of the specified window.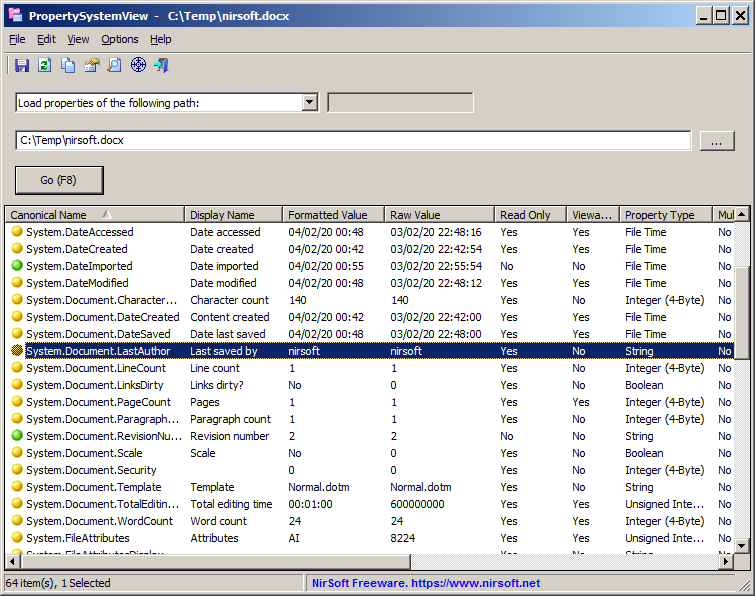 You can download this new tool from this Web page.