MobileFileSearch is a new tool for Windows that allows you to search files inside your Smartphone or tablet plugged to the USB port on your computer,  with Media Transfer Protocol (MTP).
You can search files by their name (using wildcard), their modified/created time and their size.
 MobileFileSearch also allows you to activate the search from command line and then export the files list to comma-delimited/tab-delimited/html5/XML/JSON  file, or copy the found files to the desired folder on your computer.  For example, you can execute a command that automatically copies all .mp4 videos generated by the camera of your Smartphone in the last day into a folder on your computer.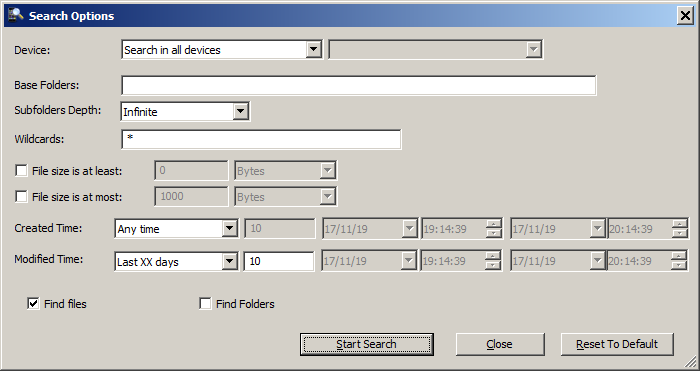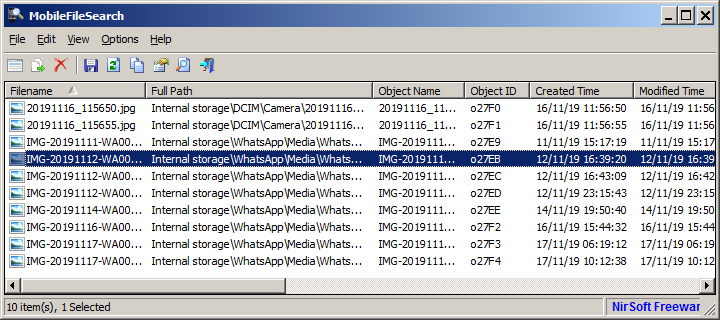 You can download the new MobileFileSearch tool  from this Web page.