Finally, the owner of msnpass.info decided to stop selling my MessenPass software.
The Web page of msnpass.info still exists, but all visitors of msn-blocked.com are now redirected to a new Web site that is hosted in the same IP addresses of msnpass.info
The new Web site is oh-love.me, and like msnpass.info, it's hosted with multiple host names, like http://d.oh-love.me, http://c.oh-love.me, http://b.oh-love.me, and others.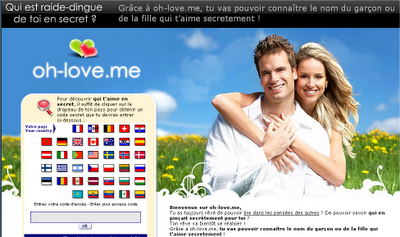 This Web site is also in french, so I used Google Translator to find out what exactly this Web site offer the users, and here's the result:
Welcome to oh-love.me, You always wanted to be able to read minds of others? Power who secretly pinching for you? Your dream will come true soon! With oh-love.me, you will be able to know the name of the boy or girl who secretly loves you! It's super easy, you simply send an SMS that you will be shown by clicking on the flag of your country. By entering the code magic optenu on the site, you immediately know the name of your claim or your pr?tendante secret!
I don't know what exactly the users get when they send the SMS, but there is no any utility in NirSoft Web site that can do that 🙂
Also, Firefox/Google blocked the entire domain of msn-blocked.com, so now all the Firefox visitors are redirected to msn-block.info domain (like s502.msn-block.info and many others)
while the users of Internet Explorer are still redirected to msn-blocked.com domain, because IE doesn't block them.
It looks like whoever is behind these scams, works around the clock just to keep them alive…
And just more good news… I received another email from Allopass, and now they say that they are going to cut the account that was used for selling my MessenPass software.
I guess that even after closing the Allopass account, the scam owner won't give up, and will open a new account in Allopass or in other similar payment company.