The new version of the WirelessKeyView tool (v2.20) allows you to easily connect your Smartphone to a wireless network that is already configured on your computer with Windows operating system.
In order to use this feature, simply enable the 'Display QR Code' option under the View menu (or press the F2 key), select the desired Wifi network you want to connect, and then scan the QR Code displayed in the lower pane of WirelessKeyView with QR Code reader App on your smartphone.
You can use any QR Code reader App you like, as long as it supports Wi-Fi Network configuration.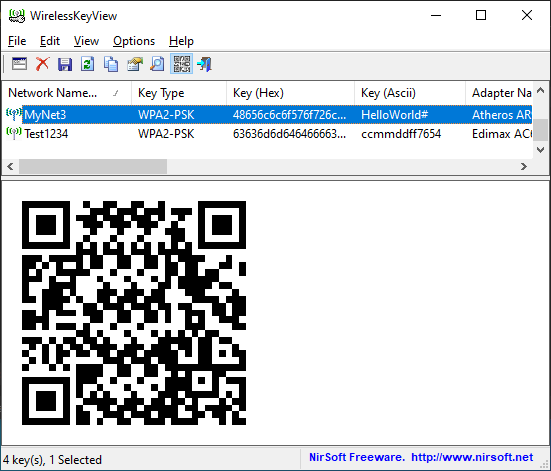 You can download the new version of WirelessKeyView tool from this Web page.